Our Commercial and Residential HVAC Reviews
At Willamette HVAC, we take pride in providing top-notch HVAC solutions to our customers. Our commercial and residential HVAC services have garnered rave reviews from our happy clients, and we can't wait to share them with you.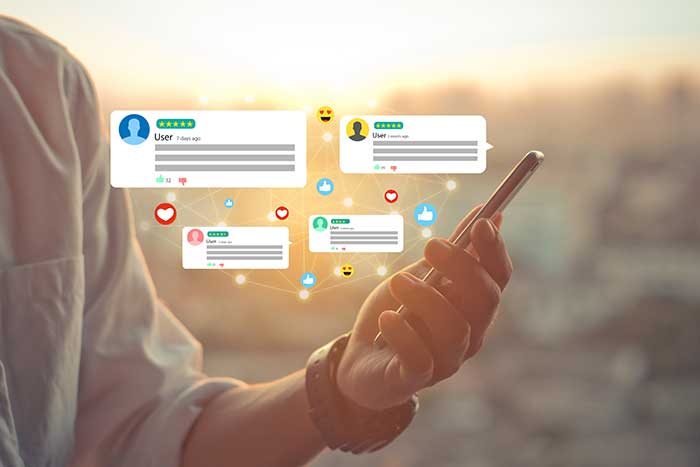 What Our Customers Are Saying
Our customers love us for our attention to detail, expertise, and exceptional customer service. Here are some of the things they've said about us:
"Willamette HVAC is the best! They installed a new AC unit in my home, and I couldn't be happier with the results. Their team was professional, knowledgeable, and friendly. They took the time to explain everything to me and made sure I was completely satisfied with the job before they left." – Sarah B.
"I had a problem with my furnace, and I called Willamette HVAC. They came out the same day and fixed the issue quickly and efficiently. Their pricing was reasonable, and their customer service was outstanding. I highly recommend them!" – Mike R.
"I've been using Willamette HVAC for years for all my HVAC needs. They are always prompt, reliable, and professional. Their technicians are knowledgeable and courteous, and they always go above and beyond to ensure that my HVAC system is working efficiently. I wouldn't trust anyone else with my heating and cooling needs." – Lisa T.
Average Review Rating
Average Rating: 5
Total Reviews: 10
List Of Reviews
By:
Tom Patten
on
Willamette HVAC
My family were struggling due to a non working furnace just before Christmas. Willamette HVAC was able to work with the merchant to rush the part delivery and came to install once the part was received. Their technician J walked me through troubleshooting and maintenance tips to help avoid future problems. He was knowledgeable and stuck around to make sure everything was up and running correctly. The final invoice came in under the initial quote and really provided my family some much needed relief. Thank you Sherie and J for excellent service.
By:
Dirk Knudsen
on
Willamette HVAC
Devin and Jay were amazing! We had a unusual system that the average Joe would not have figured out nor been able to give us a good report on. I've been in real estate 35 years and used a lot of different companies and during this recent cold snap it was hard to get anyone. Willamette not only showed up quickly but they brought the A-Team and these guys came in and diagnosed a funny sound that was coming from one of the motors in a gas-fired forced air hot water heat system. they got it done quickly and it a budget my client could afford and I cannot thank them enough! Rest assured from now on they get first call on any and all HVAC work that we have! I highly recommend this company and I know things will never go perfect on a job but today they did and for that I'm extremely grateful! Happy holidays everyone!
By:
Tyler Eaton
on
Willamette HVAC
I had J Chapman from Willamette HVAC perform a recharge on our AC unit today. He arrived on time, calling in advance. He quickly diagnosed the issue, got it priced out, and had the unit recharged within the hour. I'm very happy with the service provided, and I will be calling Willamette HVAC in the future if and when HVAC work is needed.
By:
Roger Rivero
on
Willamette HVAC
Excellent experience. Erin, Steven and Phillip make a tremendous team. Everything as agreed. No surprises. Phillip is an excellent technician who dedicates the necessary time and is always ready for an explanation or talk. I recommend them.
By:
Joel Turner
on
Willamette HVAC
Jay came out to my house and serviced my gas fireplace. Great customer service. Clean and efficient.
Additional Services
Commercial HVAC: We specialize in commercial HVAC installations, repairs, and maintenance.
Pool repair services: We can help you keep your pool in top shape with our pool repair services.
Automotive paint booth repair: Our technicians are experts in automotive paint booth repair and can ensure that your booth works at peak performance.
Water heater repair: If you're having issues with your water heater, we can diagnose and repair the problem quickly and efficiently.
Contact Us Today
If you're in need of commercial or residential HVAC services or any of our other HVAC solutions, don't hesitate to contact us today at (503) 259-3200. Our team of experts is always ready to help you with all your HVAC needs. And don't forget to follow us on Facebook for the latest updates and promotions!