Expert Automotive Paint Booth Repair Services
As a car enthusiast, you understand the importance of having your vehicle look its best. A professional paint job can make your car look brand new. But a malfunctioning paint booth can ruin the final result.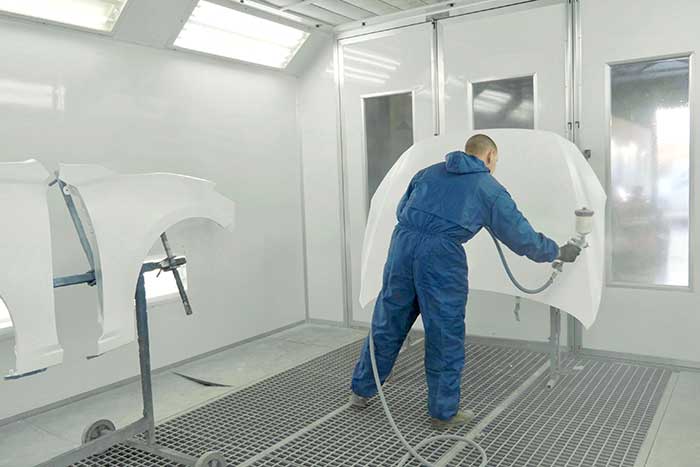 That's where Willamette HVAC comes in. Our team of experts has over a decade of experience in providing high-quality automotive paint booth repair services to customers in Hillsboro, OR, and the surrounding areas.
Expertise You Can Trust
Willamette HVAC understands that every car is unique, including its paint booth repair needs. Our team of skilled technicians has the expertise to diagnose and repair any issues your paint booth may be experiencing.
We use only the highest-quality parts and equipment to ensure that your paint booth is running at peak performance, providing you with the best possible results for your paint job.
Whether you're experiencing issues with your paint booth's ventilation system, lighting, or controls, we have the experience and knowledge to do the job right. We know how important it is to have a functioning paint booth. We're committed to providing you with the highest level of service and quality workmanship.
Benefits of Choosing Willamette HVAC
When you choose Willamette HVAC for your automotive paint booth repair needs, you can expect the following:
Expert diagnosis and repair of all types of paint booth issues
High-quality parts and equipment
Skilled technicians with years of experience
Exceptional customer service and support
A commitment to providing the best possible results for your paint job
Contact Us Today
Take it easy knowing that Willamette HVAC has your automotive paint booth repair under control. Contact our experts today for reliable, high-quality paint booth repair services. Our team is standing by to provide you with the exceptional service and support you deserve. Call us at (503) 259-3200 or visit our Facebook page to learn more and schedule your appointment.