Our Commercial and Residential HVAC Reviews
At Willamette HVAC, we take pride in providing top-notch HVAC solutions to our customers. Our commercial and residential HVAC services have garnered rave reviews from our happy clients, and we can't wait to share them with you.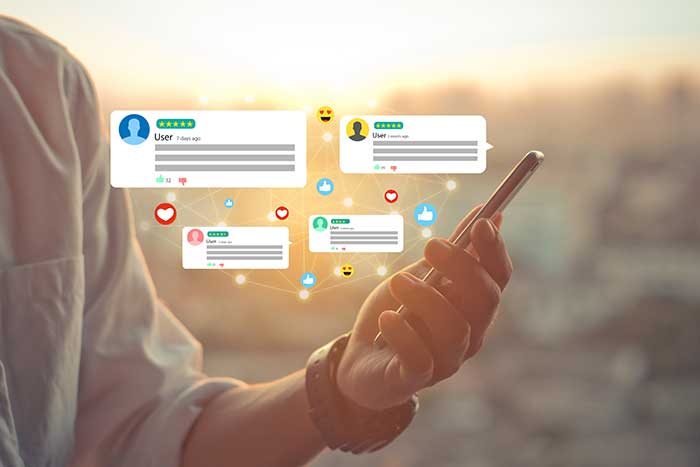 What Our Customers Are Saying
Our customers love us for our attention to detail, expertise, and exceptional customer service. Here are some of the things they've said about us:
"Willamette HVAC is the best! They installed a new AC unit in my home, and I couldn't be happier with the results. Their team was professional, knowledgeable, and friendly. They took the time to explain everything to me and made sure I was completely satisfied with the job before they left." – Sarah B.
"I had a problem with my furnace, and I called Willamette HVAC. They came out the same day and fixed the issue quickly and efficiently. Their pricing was reasonable, and their customer service was outstanding. I highly recommend them!" – Mike R.
"I've been using Willamette HVAC for years for all my HVAC needs. They are always prompt, reliable, and professional. Their technicians are knowledgeable and courteous, and they always go above and beyond to ensure that my HVAC system is working efficiently. I wouldn't trust anyone else with my heating and cooling needs." – Lisa T.
Average Review Rating
Average Rating: 5
Total Reviews: 10
List Of Reviews
By:
Eric Lincoln
on
Willamette HVAC
I was very impressed with the wonderful service. Jeremy Darling was our Service Technician. He called and let us know he might be a few minutes delayed due to a freeway accident. He took care our home by putting on shoe coverings. He was very prompt in identifying the issue with our furnace and cleaned up after he was done. The company is like a well oiled machine driven by service excellence. We have used Willamette HVAC before and will use and recommend them for future issues. Thank you Willamette HVAC and their great and considerate employees.
By:
Keith Fishback
on
Willamette HVAC
Excellent experience with Willamette HVAC having my AC unit repaired. I was very impressed with the service work done by Willamette HVAC. Jeremy came in a timely matter and had the needed parts in his van to complete my air conditioning repair in one visit. They will be by first call the next time I need HVAC repair work completed.
By:
John Ohnstad
on
Willamette HVAC
Very pleased with a water heater install. They were out to our house very quickly and had a water heater installed the next day. Erin was our estimator and she was very helpful with explaining warranty and what is covered. Ryan O'dell was our installer and he did a great job. A very clean install and it works wonderfully! I would highly recommend!
By:
Douglas DeGross
on
Willamette HVAC
Our server room split unit's pump went out for the second summer in a row, coinciding again with the hottest week of the year. The team of Mike and Julio diagnosed the issue, and then installed a heavier duty pump for our system, and did it in a professional and efficient manner. The upgrade required some fabrication and thinking outside the box, and the two tackled the job. We couldn't be happier with the outcome, and are glad we have Willamette as our HVAC company. Thank you
By:
Chris Dotter
on
Willamette HVAC
James Laurance was great to work with. Professional, courteous and was exceptionally knowledgeable. Our company will definitely be using his services again and I'll be using him for my home now as well. Office Furniture Direct HIGHLY recommends James Laurance. If you use Willamette HVAC, you should ask for him directly.
Additional Services
Commercial HVAC: We specialize in commercial HVAC installations, repairs, and maintenance.
Pool repair services: We can help you keep your pool in top shape with our pool repair services.
Automotive paint booth repair: Our technicians are experts in automotive paint booth repair and can ensure that your booth works at peak performance.
Water heater repair: If you're having issues with your water heater, we can diagnose and repair the problem quickly and efficiently.
Contact Us Today
If you're in need of commercial or residential HVAC services or any of our other HVAC solutions, don't hesitate to contact us today at (503) 259-3200. Our team of experts is always ready to help you with all your HVAC needs. And don't forget to follow us on Facebook for the latest updates and promotions!